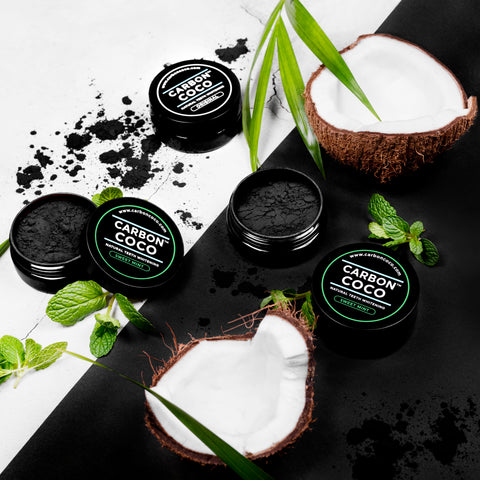 Are you wanting whiter, fresher teeth but pressed for time?? Don't worry boo, we got your back with our 5 time-saver tips! Peep the list below.
GET WET
Use your Carbon Coco whitening polish while you shower to combat mess and wasted cleanup time. Easy!
MIX IT UP
Desperate to catch some z's at night? Cut brushing time in half and try mixing your polish and toothpaste together for speedy whitening (just make sure you don't forget a thorough rinse!)
FO DA HUNNAYS
Sneaky tip for all the ladies out there, try put your oil pulling tube in your bra while getting ready, this will warm the oil up in no time making the consistency perfect for oil pulling!
KEEP IT FRESH
Replace water with our mouthwash when using our flosser and spray away! You'll be feeling fresher than ever in one easy step.
TAP OUT
Ok, sounds pretty obvious but our fave Carbon hack is to make sure you TAP THE JAR LID before opening to further save on time and mess. Like, duh, right?!
That's it for now- do you have a sneaky Carbon #lifehack you've discovered and want to share? Comment below to let us know, and be sure to tag your bffs to share these handy hints!
Xoxo, Carbon Coco Fam